One thing I have learned is that how I take care of myself reflects how I show up in this world. My sense of self affects my mood, productivity and overall quality of life. 
I also continue to experience that the deeper I love myself, the deeper my connection is with my husband, friends, family and community.
So many women have an innate ability to nurture, give and serve. These are such beautiful and powerful qualities. Imagine a world without the women in our lives that nurture us, uplift us and reflect our highest potential. That's a super scary thought! But the truth is, in so many ways, glimpses of this is already happening. We are losing vital contributions from some of the most powerful women in our lives, including ourselves, due to insecurities, lack of self care and mindless service.
We can experience our challenges from a place of longing and depletion or we can move through this world with a strong sense of self and awareness. As we increase our confidence and gain tools to help navigate our journey, we become better equipped to experience all the ways love is capable of filling our hearts and enriching our lives. There are many paths to cultivating love and self care, and I would be honored to share with you some unique ways that have helped me heal, transform and experience authentic love in more dynamic ways.
My intentions for this workshop is that you will...
      Heal Your Story – Heal Your Body – Heal Your Heart
- Connect deeper with your authentic self

- Practice developing a loving and nurturing relationship with your body

- Explore the healing affects of movement in new and profound ways
- Let go of fear, worry, doubt and anything you are ready to release
- Experience a unique movement therapy technique designed for everyone - all levels, all ages, all bodies

- Heal those deep ancient wounds that affect your emotional and physical well-being

- Embody your strengths to increase your confidence, success and inner joy


- Learn holistic healing methods to help keep your mind, body and spirit, healthy, balanced and strong
- Experience transformative healing from the inside out
- As a result of this work, you will experience more loving, healthy and dynamic relationships
- Walk away with tangible tools to increase your self-care practice 
- Unite with an awesome tribe of conscious women who will enrich your healing experience

- Celebrate your new spirit-body, which is resilient and filled with gratitude for the heavenly release and radiant healing breakthrough experience

- Leave uplifted, empowered and inspired!
 I immediately felt safe. Warm, smiling faces greeted me, and the energy was balanced in the room. Tati is spiritual, but she is also grounded. It is that down to earth presence that makes her comfortable to be around.

Myshell Tabu – Actress

Tatiana creates such beautiful moments of healing and togetherness for us all -- something we all need so much. She brings us back to ourselves, and back to each other
Niya Leah - Data Manager, Mother, Prince Worshipper 
It was amazing to witness the beauty and power of using my body as a tool to heal itself through movement. Initially reluctant to make myself vulnerable, I truly feel grateful for the release and the shift I am experiencing in my body and spirit after opening up to the support and healing process of Tatiana's healing space. 
 Onyenma Obiekea - Student and Non Profit organizer at Black Women for Wellness  
 
Tatiana created a wonderful, OPEN space in her healing through movement workshop.
It was an environment that was easy to trust in. I felt uplifted and joyous! Being bathed in the positive vibration and mirthful energy had me feeling even more open to a creative flow.  We all need sustainable sustenance to keep ourselves alive, like the air we breathe. Tatiana's workshop provided  nourishment of spirit.
Pamela Starks - Artist, Entertainment Industry guru, Lifetime Learner
The workshop was full of joy, community and healing.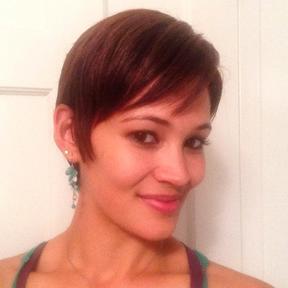 Natasha Heath - Pilates Instructor, Dancer, Community Builder
Tatiana is the real deal!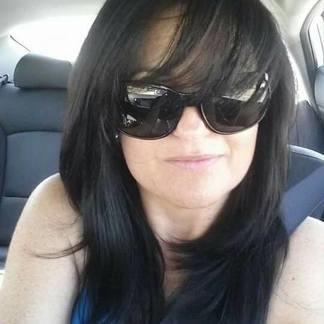 Shilloy Sanchez – Psychotherapist, mother, kick ass woman!
I felt centered, motivated and empowered!
Monika Pierce – Business Manager, Health & Wellness Coach, Motivator
I had heard of healing through dance, healing through movement—but could never wrap my head around what that meant until I experienced it in Tatiana's workshop. I remember being paralyzed with fear at the thought of "dancing" in a room full of strangers—but I trusted Tatiana and trusted the process. As we moved to the prompt, "tell your story", I immediately realized how much pain was trapped in my body. I cried as I moved, with my eyes closed, and felt "my story" unfolding in ways I had never understood it. To physically move through pain, to reenact my heartache through movements—I realized how deep my wounds really were, and how much of them were trapped in my body. I had done a lot of other healing work, but I was blown away by the level of release and unique type of healing that took place in that short workshop. As Tatiana came around and put her hand on me, and whispered in my ear, I felt a huge wave of emotion—she felt like The Spirit comforting me—holding my hand while I finally let go of the pain. There is something magical about her—her words, her touch, her movements—and while I had no clue what I had signed up for when I walked in to that workshop that evening, I left a lot of pain on that dance floor and walked out a different person.
Melinda Alexander – Lifestylist 
This will be an intimate, powerful and intensive healing day.  Space is limited, which causes each workshop to sell out. If you are ready to heal, transform and embody your dreams, then you have found the right place. There will be a village of healers waiting for you with open arms.
Early Bird Special is $135 - Available until Jan 15th
Cost of workshop is $165

THIS WORKSHOP IS SOLD OUT!
Please e-mail us to be put on the wait list and to be notified of future workshops: tatizamir@gmail.com
Tatiana Zamir has been walking a path of evolution, transformation and deep personal inquiry all her life and has been mastering the practical application of self-love, creative expression and soulful service. Her sold-out workshops are attended by women around the country who are ready to embody their desires and live an unapologetic, creatively-fulfilled life. Tatiana employs her unique movement therapy method in her workshops and private programs, which developed over a lifetime of training and exploration of the body as a vehicle for our highest destiny. She studied and performed as a dancer in the World Arts & Cultures Department at UCLA and developed her natural skills in the healing arts at the Institute of Psycho-Structural Balancing. As both a healer and an artist, Tatiana holds an incredibly compassionate space which catalyzes transformation, whether in her weekly Afro Hip-Hop dance classes, her performance art or movement therapy based workshops. Tatiana takes a stand for women to own their gifts and create a life they love with confidence and passionate purpose.